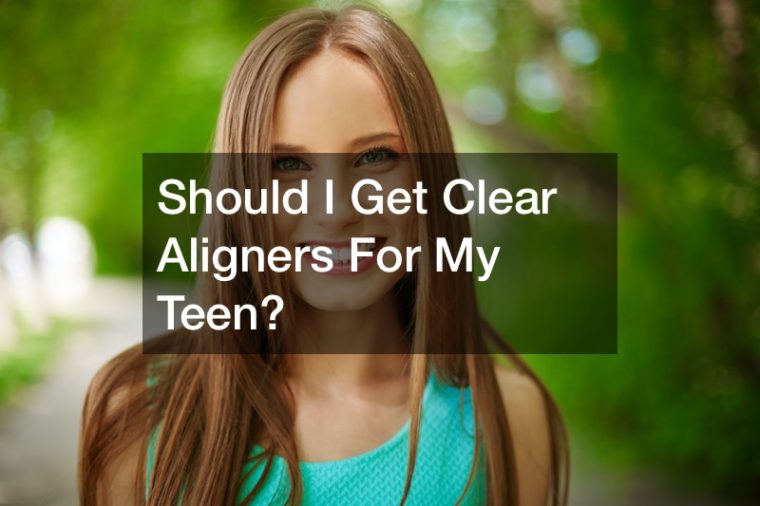 Is your teenager in need of some sort of teeth aligning treatment? If so, there are many options you and they can choose from. In the end, there may be one that works better or one that they feel more comfortable with. It's important that you discuss all of the options with your child's orthodontist to ensure you are choosing the right one. In this video, they discuss why you should consider clear aligners for teenagers. Are they better than braces? What's the difference? Let's find out!
Clear aligners for teens are very different than the traditional metal braces. With clear aligners, you can not see them when they are worn.
This can be a really great advantage for teens, so they don't feel insecure about this teeth straightening treatment. They work just like metal braces, but they are more successful for non-sever misalignments. If your child has severe misalignment issues, they may benefit more from metal braces, which have really great advantages as well. It's up to you and your child though! Discuss all of the options with the orthodontist and they can tell you what may be the best option. Watch this video to learn more!
.