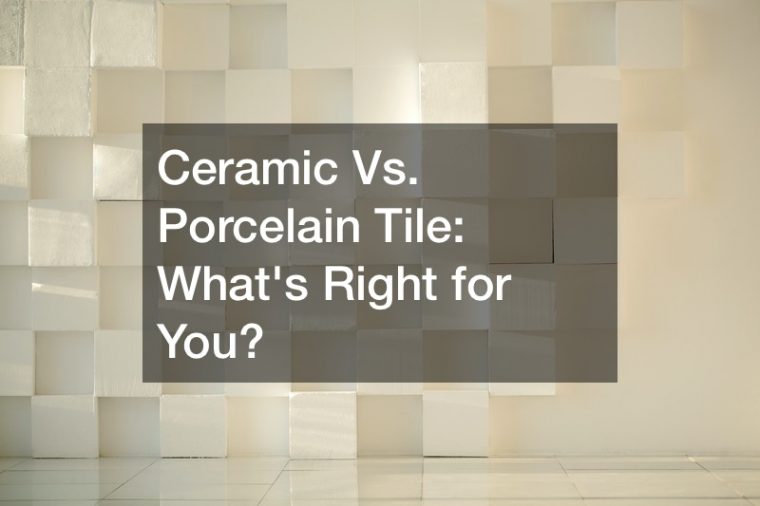 Ceramic and porcelain tiles are the most popular for home design. Watch this video for a more detailed explanation. Both types of tiles are durable and available in a variety of designs. They are both great tiles for interior design and for homes with children or pets.
But, there are a few important differences between them.
The porcelain tile is more dense and sturdy than the ceramic one. Ceramic tiles have more pores to them, making them a less desirable fit for a room with the potential for sitting water. Ceramic tiles are also not ideal for outdoor tiling for this reason. An outdoor patio is best tiled with porcelain tiles since they are more able to handle temperature and weather changes. Both tiles are easy to keep clean and available in different finishes, such as matte or glossy. The finish of the tile will determine a lot of the needs for it, such as cleaning frequency and ability to be scratched. Glossy tiles will show more fingerprints than matte ones, for example.